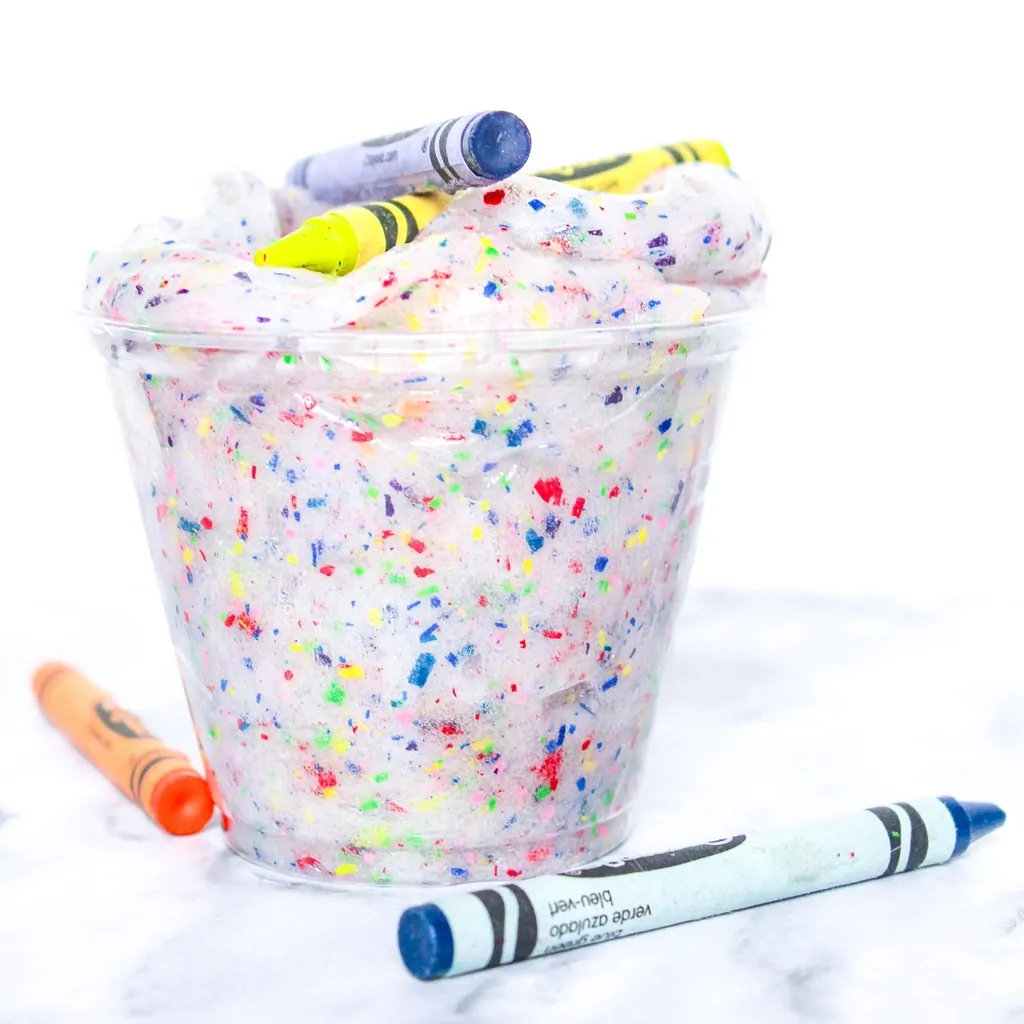 This easy DIY slime tutorial or recipe helps use up broken crayons that readers have laying around the house and transforms them into a fun interactive slime.  Plus, the kids love playing with this colourful slime.
What makes this DIY crayon slime different is that it doesn't call for any food coloring or any glitter — yet it is still very colorful.
We love using broken crayons to create new things and you can see more of our Crayon crafts here.